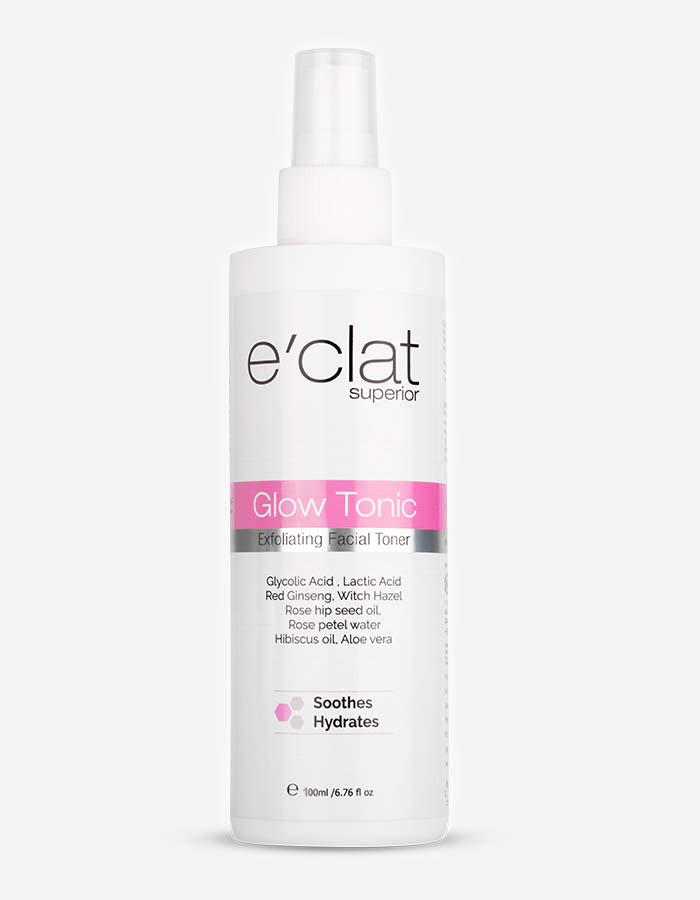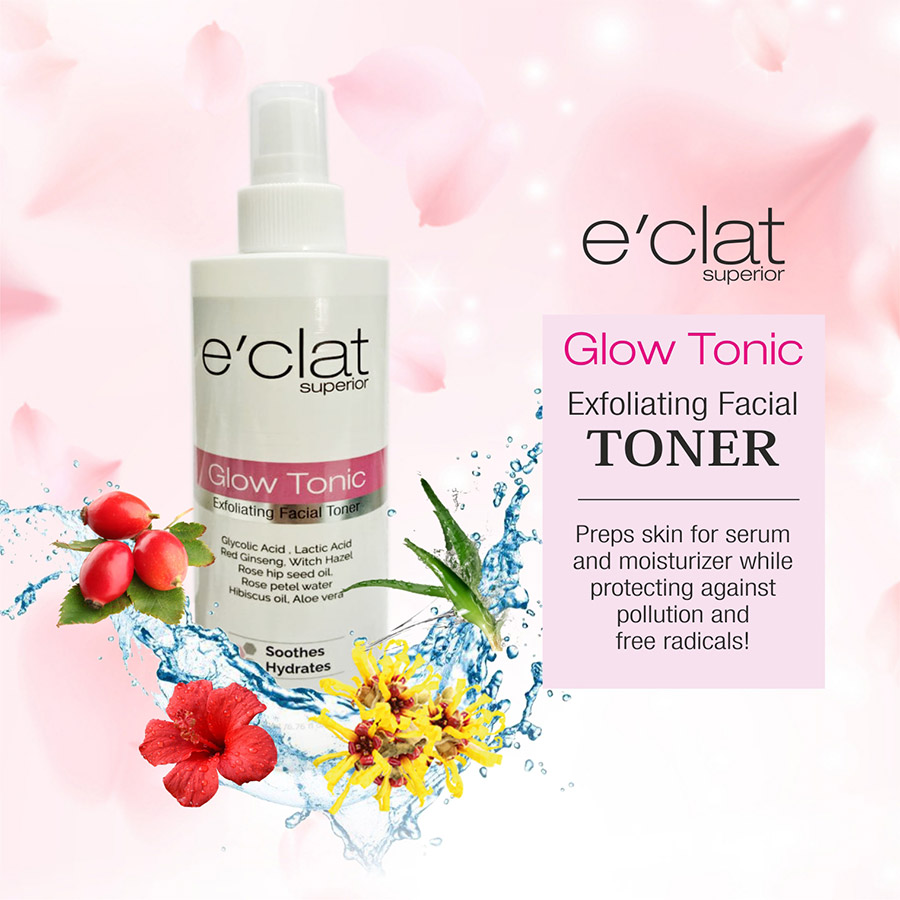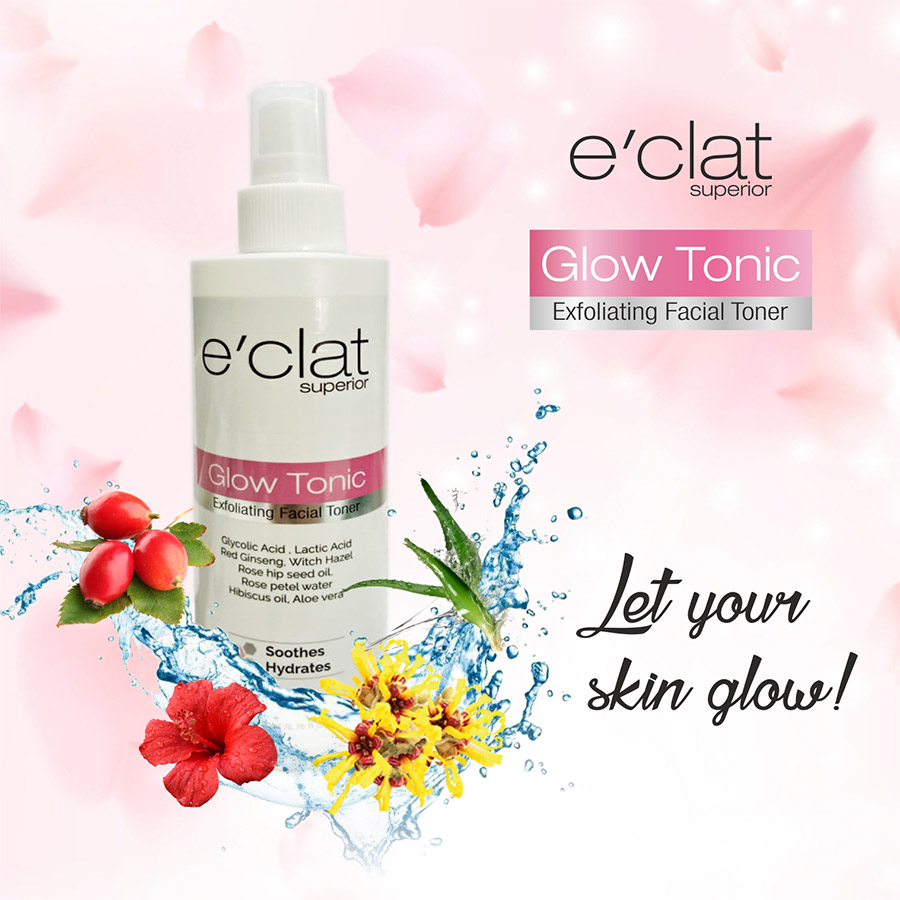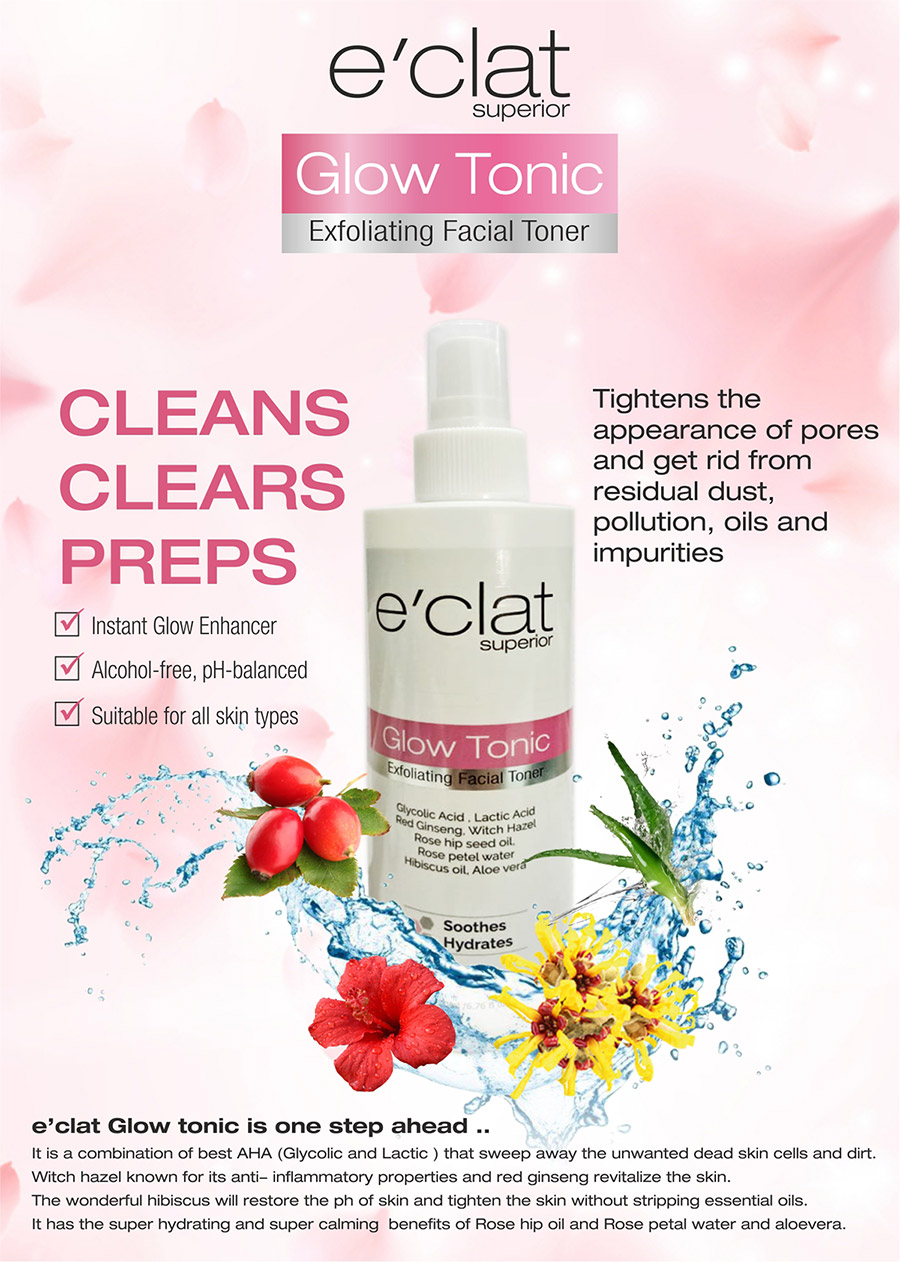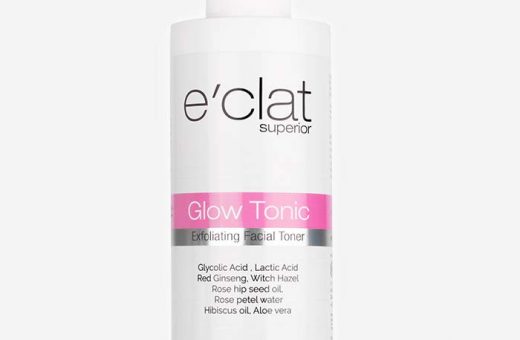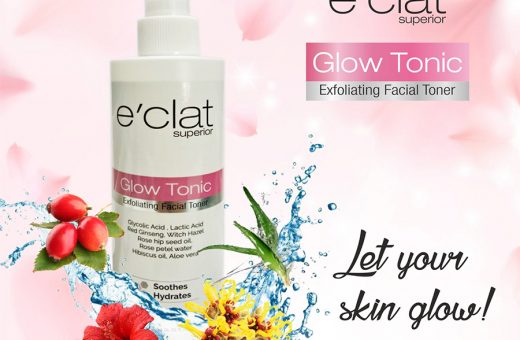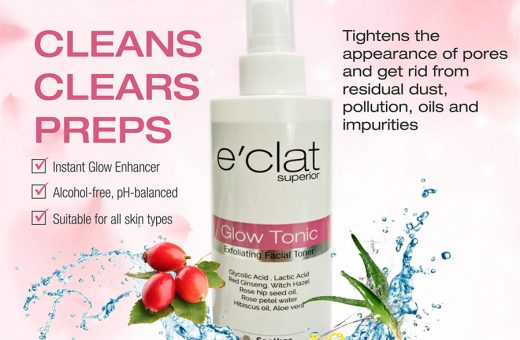 e'clat superior Glow Tonic Exfoliating Facial Toner 100 ml
₹900.00
MRP (INCLUSIVE OF ALL TAX)
Mfg. January 2023
Exfoliates dead skin cells
Brighten the complexion
Tighten the pores
Hydrates the skin
Soothes the skin
Reduce redness and irritation
Description
Is your skin lacking vitality, uneven, patchy or prone to flakiness?
Perhaps you've broken out in spots, or you're noticing your pores are larger than ever?
Exfoliating toners (also known as acid toners) are perhaps the most underappreciated step in a skincare regime, It can they make a big difference to your skin!
Who needs an exfoliating toner?
You should definitely consider adding an acid toner to your skincare routine if your skin is:
Flaky or dry
Uneven in tone, or dull looking and lacking its usual glow
Dehydrated and patchy, with foundation not sitting properly on the skin
Beginning to show signs or ageing, including fine lines and open, large pores
Oily or prone to breakouts
Prone to hyperpigmentation, or is particularly sensitive to the sun
How and when to use an exfoliating toner
Most exfoliating toners have less than 5% of acid in them, and can, therefore be used every day, starting once a day, at night to begin with. If your skin tolerates the product, you can increase it to twice a day as required.
If your skin is sensitive, use your acid toner two or three times a week, to begin with, until your skin gets used to being treated with acids.
In terms of skin care steps, an exfoliating toner should be used after a cleanser and before a serum and moisturizer. Use a cotton pad and sweep the toner over the skin being careful to avoid the eye and lip areas.
If you're using an exfoliating toner daily, you won't need a weekly exfoliation unless it is a different group of acids (e.g. its fine to use a glycolic acid toner daily)
PLEASE NOTE, if using an exfoliating toner, you'll need to add an SPF to your daily routine.
Ingredients
Glycolic Acid 5%, Lactic Acid 5%, Red Ginseng, Witch-Hazel, Rose hip seed oil, Rose petel-water, Hibiscus oil, Aloe vera