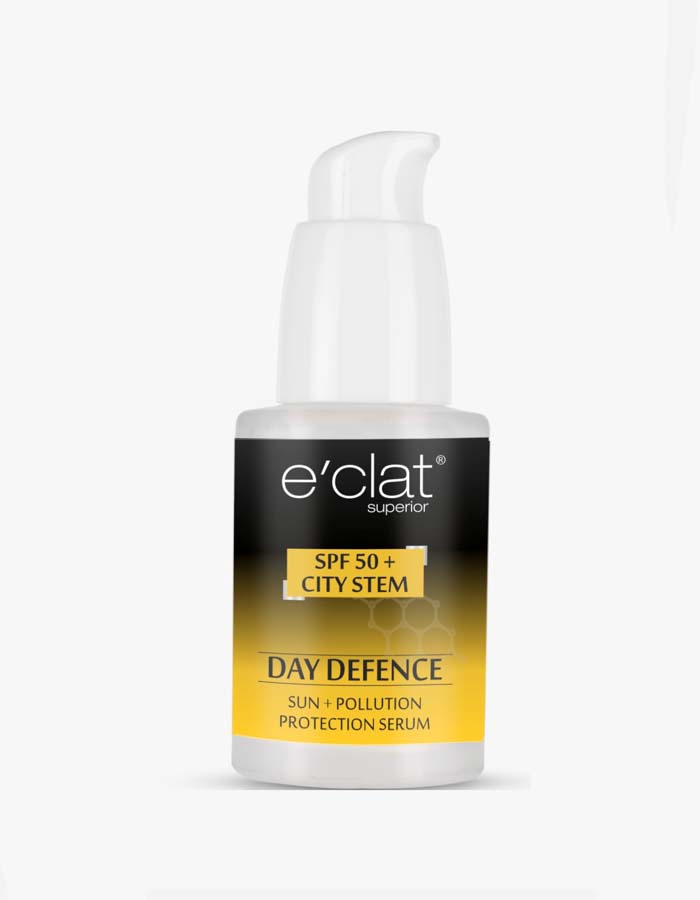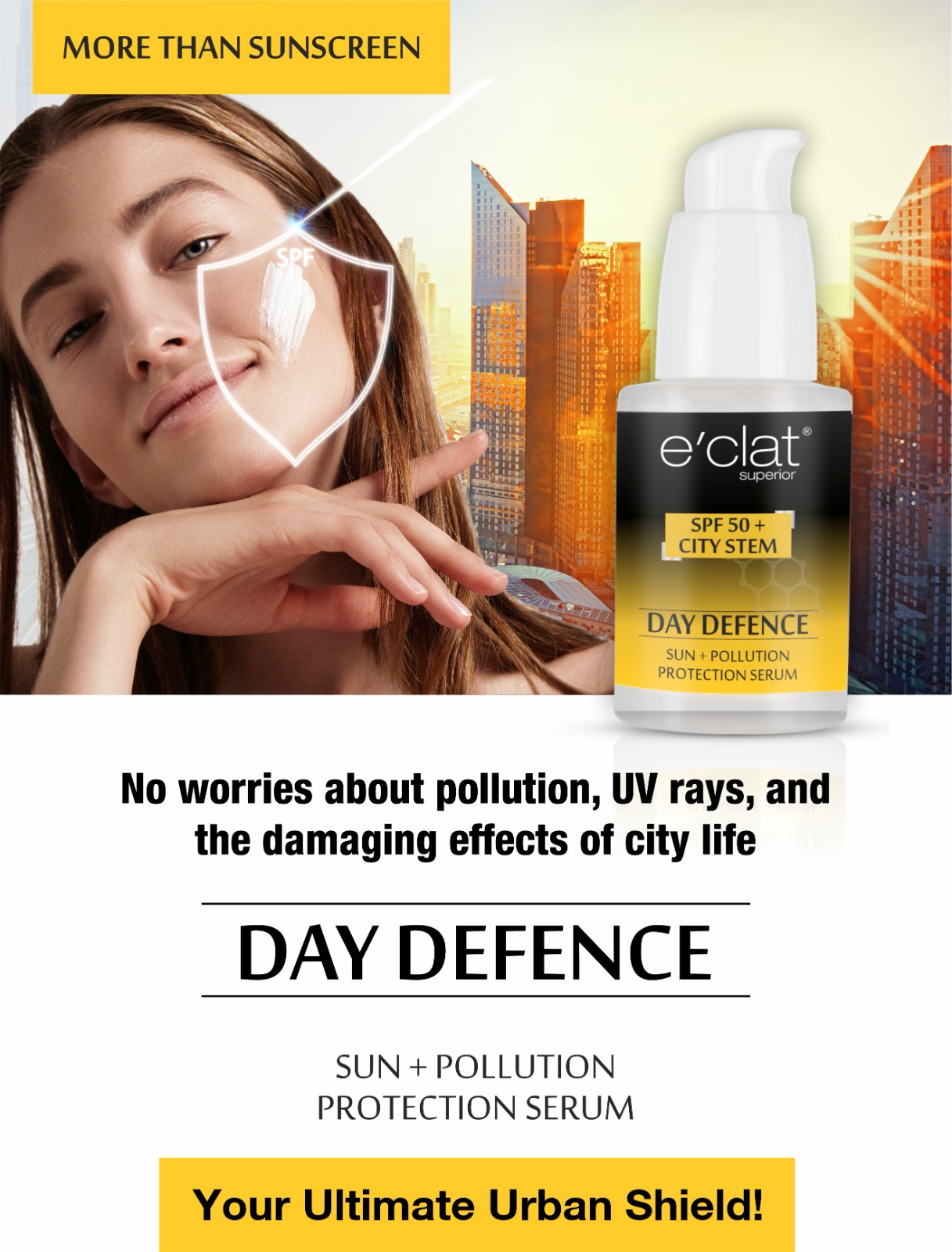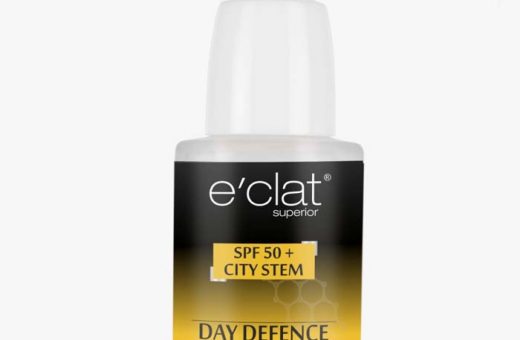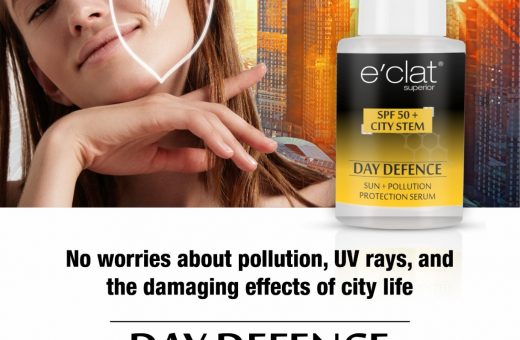 e'clat DAY DEFENCE SUN + POLLUTION PROTECTION SERUM -30 ml
₹1,650.00
MRP (INCLUSIVE OF ALL TAX)
Mfg. June 2023
No worries about pollution, UV rays, and
the damaging effects of city life
Your Ultimate Urban Shield!
Description
INGREDIENTS:
Water, Avobenzone, Homosalate, Octisalate, Oxybenzone, Octinoxate, Copolymer, Xanthan Gum, Cetyl Alcohol, Cyclopentasiloxane, Dimethiconol, Trimethylglycine, Glyceryl Stearate and PEG-100 Stearate, Xylitylglucoside and Anhydroxylitol and Xylitol, Isopropyl Myristate, Glycerine, Niacinamide, Hyluronic Acid, Vitamin E, Vitamin C, D-Panthenol, Ferulic Acid, City Stem, Ethylhexylglycerin, Colloidal Oatmeal powder, Perfume
Description :
e'clat superior multitasking day defence serum is a milky, super lightweight texture, comfortable option for year-round wear on all skin tones. This potent serum has a plethora of skin-care benefits, including protection from harmful UV damage and city pollution, repairing damaged skin cells, fighting free radicals, inhibiting melanin production & fading hyperpigmentation. The non-comedogenic SPF 50 formulated with brightening ingredients like niacinamide and ferulic acid to help fade dark spots.
Why choose e'clat Day Defence Serum?
SPF 50+ Protection: Our serum offers broad-spectrum SPF 50+, shielding your skin from both UVA and UVB rays. Protect yourself against sunburn, premature aging, and the risk of skin cancer, ensuring your skin stays healthy and vibrant.
City Stem Technology: Our innovative formula incorporates cutting-edge City Stem technology, acting as a shield against the harmful effects of urban pollution. This technology forms an invisible barrier on your skin, safeguarding it from pollutants while allowing it to breathe freely.
Vitamins, Hyaluronic Acid and Antioxidants: Packed with a potent blend of Vitamins (Vitamin C, Niacinamide, D panthenol, Vitamin E), Hyaluronic Acid and Antioxidant (Ferulic Acid) which nourish and hydrate your skin, boosts its natural defence, and helps to combat the visible signs of aging. Enjoy a brighter, smoother, and more youthful-looking complexion.
Lightweight and Non-Greasy: Our serum is carefully formulated to be lightweight and non-greasy, making it perfect for everyday use. It absorbs quickly, leaving your skin feeling refreshed and hydrated without any sticky residue.
Versatile Use: e'clat superior Day Defence Serum is suitable for all skin types and can be seamlessly incorporated into your skincare routine. Use it as a standalone serum or as a base layer under your makeup for added protection and a flawless finish.
Embrace the city with confidence, knowing that your skin is fortified, nourished, and safeguarded against pollution, sun damage, and the visible signs of aging.
Invest in your skin's future today and unlock a radiant complexion that defies the urban grind.