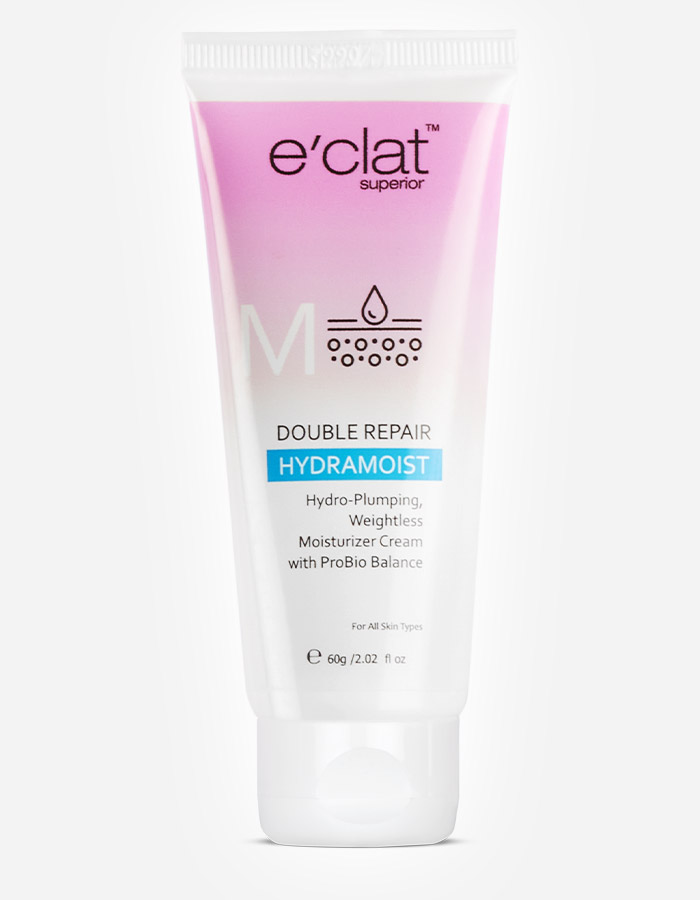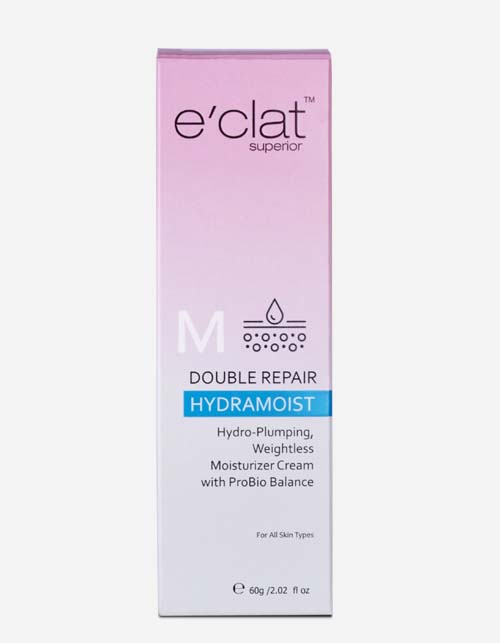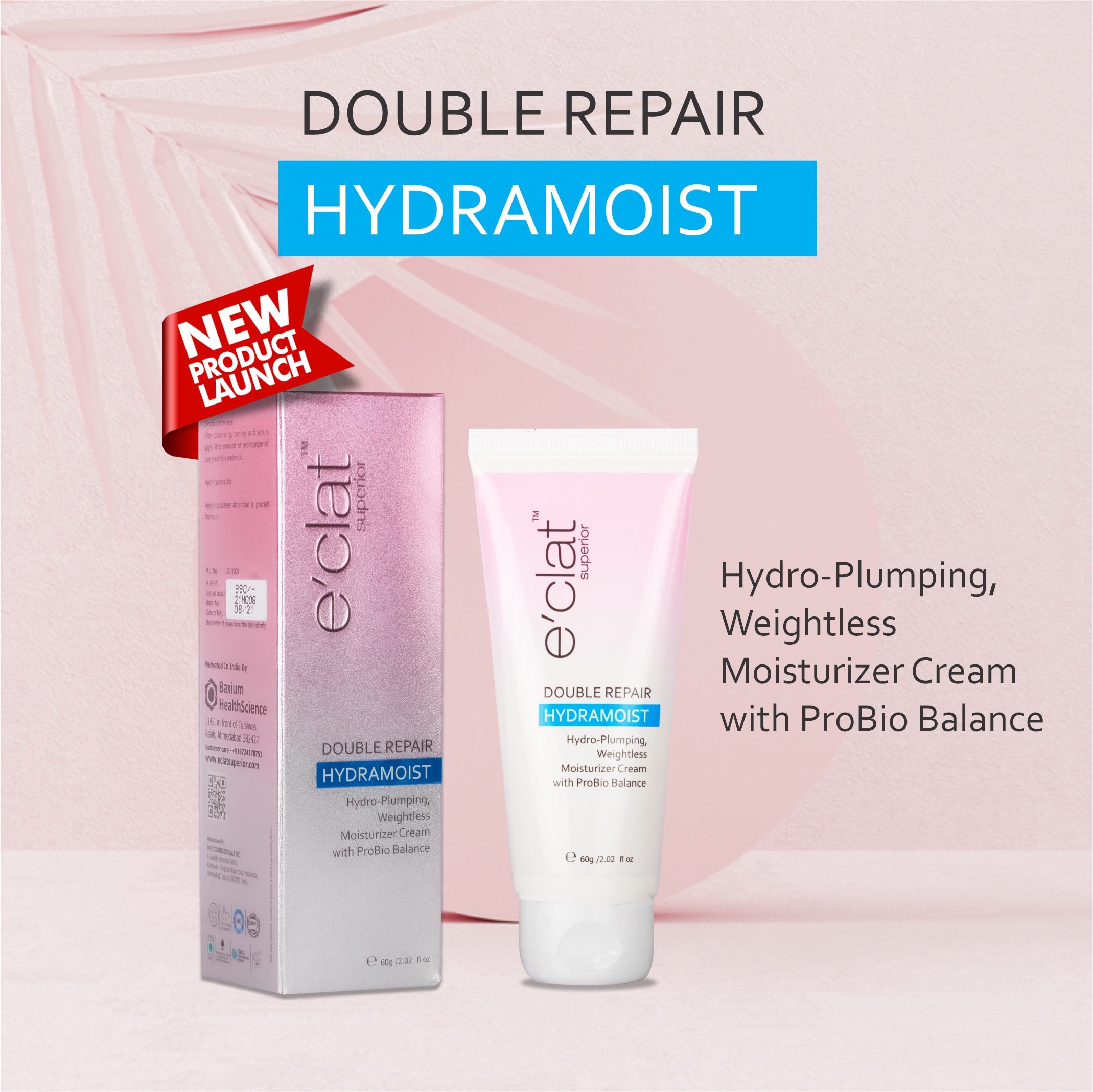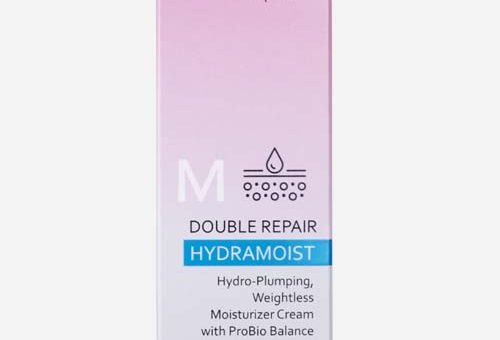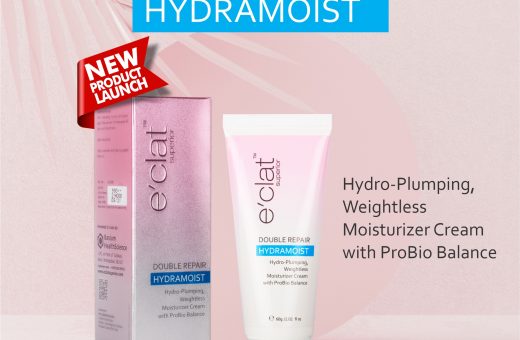 e'clat superior DOUBLE REPAIR HYDRAMOIST Moisturizer – 60g
₹990.00
MRP (INCLUSIVE OF ALL TAX)
Mfg. Feb-2022
Hydro-Plumping, Weightless Moisturizer Cream with ProBio Balance
Description
BENEFITS:
e'clat superior double barrier hydramoist is intensive hydrating light weight moisturizer infused with probiotics helps in strengthen the skin barrier and protect against inflammation which in turn means less acne, redness or dry patches and an even skin tone.
This moisturizer also contains ceramides to hydrate and Niacinamide to soothe and brighten the skin.
It restores the skin's ecosystem thus the glowing skin.
The role of probiotic is to fight infections, thwart environmental damage, boost immunity, regulate pH level and keep the skin plump & dewy.
Ingredients:
Probiobalance 2% +Ceramide 3% + Niacinamide 5% + Hyaluronic Acid 1% + D panthenol 1% + camellia sinensis leaf extract + Linseed Oil + Pomegranate Extract + Ceteryl Alcohol + Ethylhexylglycerin + sodium Gluconate + Aqua
Direction for use:
After cleansing, toning and serum apply little amount of moisturizer all over your face and neck.
Apply twice a day. Apply sunscreen after that to protect from sun.