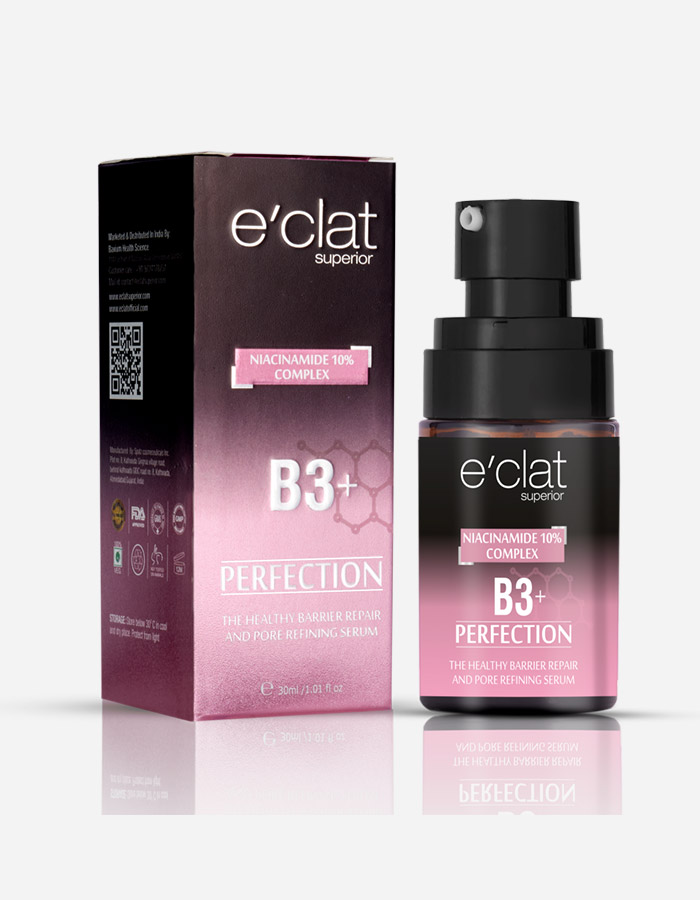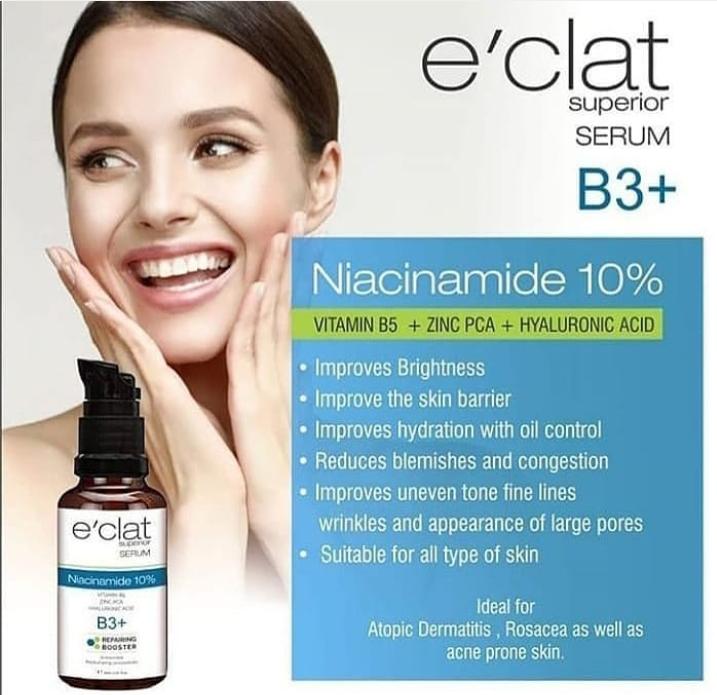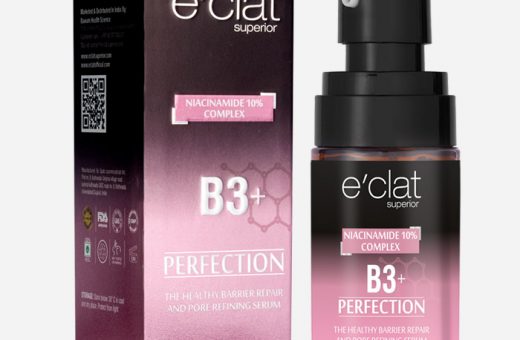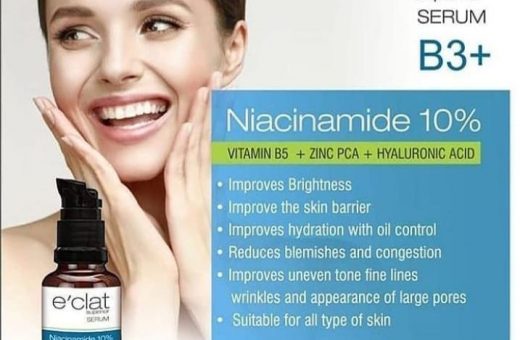 e'clat superior Niacinamide 10% Serum for Skin barrier and Large open pores – 30 ml
₹1,650.00
MRP (INCLUSIVE OF ALL TAX)
30 ml
Mfg. September 2022
Skin Recovery Base Serum! For Pigmentation, Redness, Skin barrier, Rosacea, Wrinkle and Large pores.
Description
Vitamin B3 is known to reduce the appearance of skin blemishes and congestion, whilst balancing natural sebum levels for a shine-free complexion.
Zinc is an anti-inflammatory, commonly used to treat burns and scars and fight against free radicals, it boost the capacity of Niacinamide to control sebum production. Panthenol and Hyaluronic Acid deliver essential moisture that helps hydrate, soothe and lock moisture into skin. 5 Molecular sizes of Hyaluronic Acid help replenish skin to make it appear more supple, full and smooth.
Niacinamide makes a big difference in complexion. "It helps even skin tone and improve the appearance of enlarged pores and dullness. niacinamide can increase natural lipids while decreasing water loss. Hyaluronic acid will help skin become smoother and more hydrated. Vitamin B5 (panthenol) does that too. So it's a double hydration substance in one product. Zinc PCA manage sebum activity and prevent breakouts.
Why is Niacinamide serum becoming the most favorite for every skin expert?
Niacinamide has proven to be one of the most effective skincare ingredients available with tremendous benefits, including helping to restore your skin's essential moisture barrier.
Niacinamide offers amazing skin benefits and is an important ingredient to help you achieve visibly glowing skin.
WHAT IS NIACINAMIDE?
Niacinamide is a fundamental compound of living cells. It is essential for protein, carbohydrates, and fat metabolism, and is a key factor in the production of energy.
But the body do not surprisingly produce such an essential vitamin! It must be obtained from outside sources, making it a popular ingredient in skin care products.
THE SKIN BENEFITS OF NIACINAMIDE/VITAMIN B3:
Unlike other vitamins that have only one primary function, Niacinamide has a myriad of benefits!
Antioxidant properties
Improvement of the appearance of skin elasticity
Reduction of the appearance of redness, pores and hyperpigmentation
Helps preserve natural functions and maintain the appearance of your skin's natural skin barrier
Non-irritating to the skin, making it great for all skin types.
Trust the best Niacinamide serum. e'clat Superior Niacinamide 10% serum offers the best quality of Niacinamide with Zn ,B5 , and Hyaluronic acid. It's Not Niacinamide it's Pro-Niacinamode.
Additional information
| | |
| --- | --- |
| Weight | 0.250 kg |
| Dimensions | 7 × 5 × 7 cm |