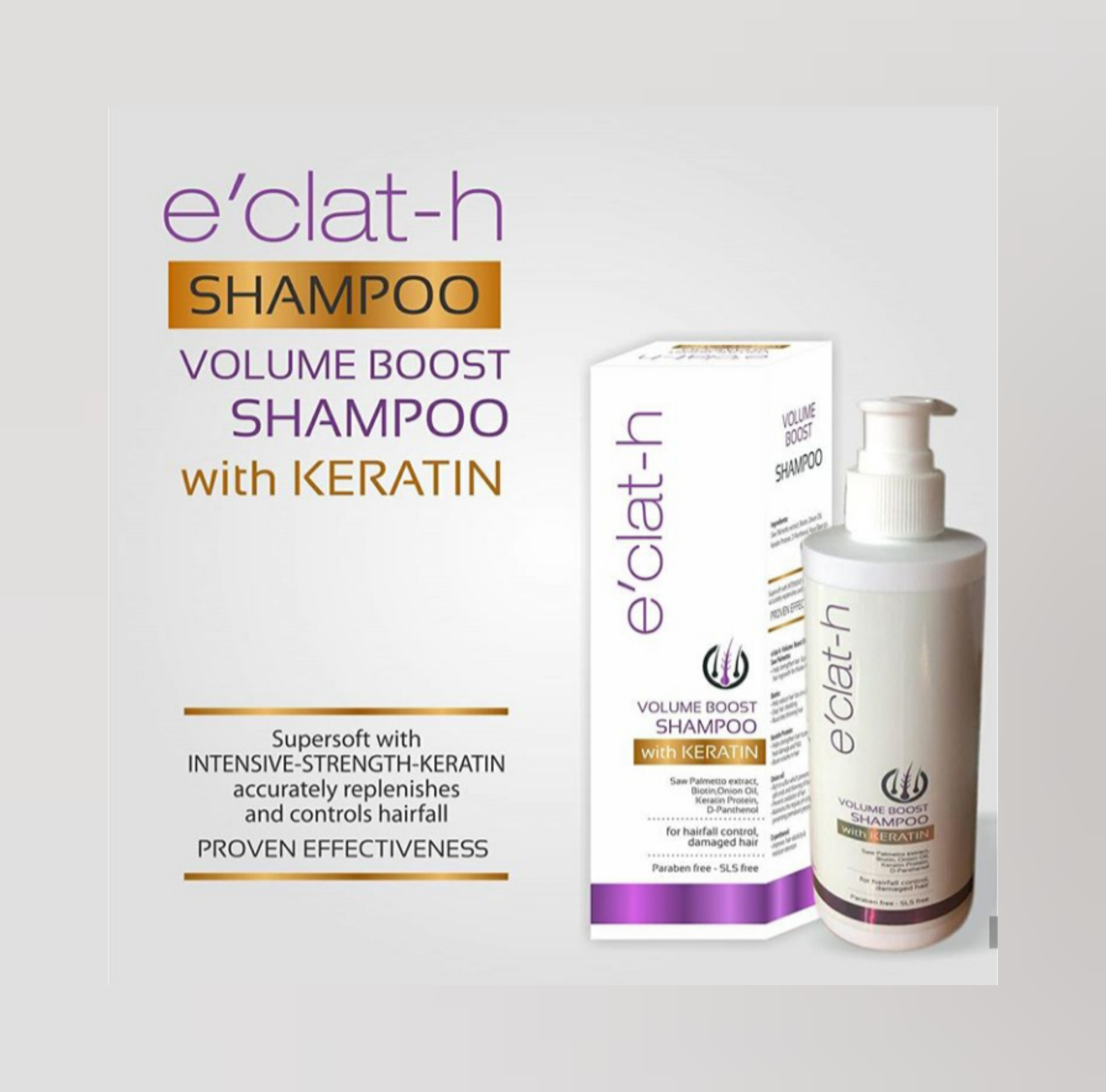 The perfect blend of scientifically proven ingredients that stop hair loss at the source.With a precise calibration of nutrients, this trick reverses years of DHT and collagen build up—so you can grow hair again and solve the problem at the root, naturally.
That means a thicker, fuller head of hair, and more confidence than you've had in years!
Hair Fall is a major issue Right?! Aren't you tired of losing hair every day?
Hairfall doesn't come alone, it is accompanied with other scalp issues which includes dandruff, baldness, hair thinning and greying.
Presenting the Highly concentrated Vitamins and Extracted Rich Treatment Shampoo which improves the quality of of your hair.
Ingredients-Saw Palmetto Extract, Biotin ,Onion Oil ,Keratin Protein, D-Panthenol
Benefits: Healthy hair looks clean, soft to feel, shiny, untangled, has no frizz and is bouncy when shaking the head. To have this, you require not only a good overall health and freedom from disease but a daily chore of maintenance and grooming of hair. For a smooth, wet and dry feel, friction between hair and skin should be minimized in wet and dry environment, respectively, and if you desire a good feel with respect to bouncing and shaking of the hair during walking and running, friction low between hair fibres. All you need is a continuous dedication to apply it on your hair regularly.It accurately replenishes & controls hair fall with proven effectiveness.
Uses: – Boost Hair Volume, Prevent Breakage, Reduce hair loss, Nourishment for hair.
Saw Palmetto Extract – It is widely used by people to try to slow down hair loss or to grow back lost hair. Saw palmetto inhibits an enzyme called 5-alpha reductase. A medication known as finasteride (Proscar) uses this mechanism for the treatment of hair loss especially in males. By inhibiting 5-alpha reductase, finasteride blocks the conversion of testosterone to dihydrotestosterone, It is the hormone which is responsible for male pattern hair loss. Saw palmetto also have anti-inflammatory effects on the body which helps to offer protection from some causes of hair loss.
Biotin also known B-7 vitamin or vitamin H which is recommended a lot for hair health .Biotin deficiency is a huge cause of hair loss and can lead to thinning of the hair in a human body. It's a water-soluble B vitamin found in our bodies that acts by converting fats, carbs, and proteins into energy.
Onion Oil – A natural remedy which has been constantly used for hair growth and preventing hair loss in the past. Onion juice helps in majorly in optimizing the cycle of hair growth with the presence of multiple antioxidants that particularly helps for boosting the functioning of certain enzymes which work together in preventing hair fall. Onion oil contains high quantity of sulfur which prevents the breakage, split ends and thinning of hair. Several other nutrients existing in onion avoids oxidation of hair. It also upholds the regular pH of the hair, avoiding  premature greying.
Keratin is a structural protein that makes hair less likely to fall and break. This is because keratin links to the rough edges of individual hair, layering the cuticle, straightening it, and endorsing shine and strength. Moreover helps in strengthening hair and leaves hair look thicker by coating hair shafts.
D-Panthenol is a synthetic form of water soluble Vitamin B5 (pantothenic acid). It is known for increasing thickness of your hair by restoring back moisture. A healthy thing for the hydration of the hair on your top.