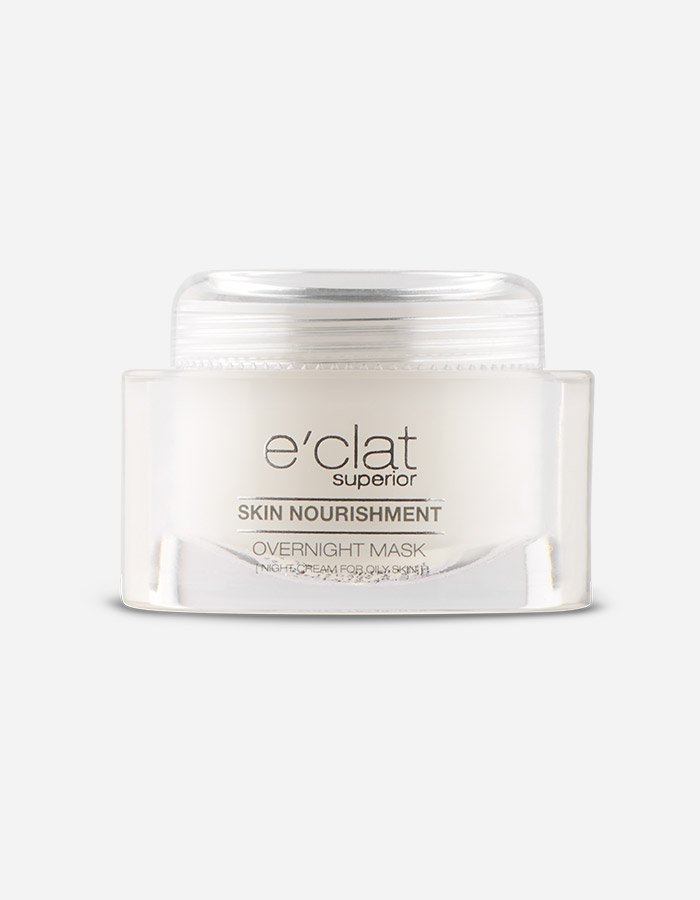 e'clat Skin Nourishment Overnight Mask [Night Cream for oily skin]
₹2,300.00
MRP (INCLUSIVE OF ALL TAX)
e'clat superior skin nourishment over night mask makes skin more supple and healthy with faster repairing system, the skin cope up with daily fights efficiently.
It makes the skin refreshing and beautiful on waking up with brighter complexion.
50 g
Mfg.Jan-2021
Out of stock
Description
Ingredients:
Folic Acid, Aloevera, Tea Tree Oil, Allantoin, Lactic Acid, Salicylic Acid, Blue Tencil Extract, Chamomile Extract,  Carbapol, Steric AcidCetyl Alcohol, TeaPhenoxy Ethnol EDTANK-2, Aqua.