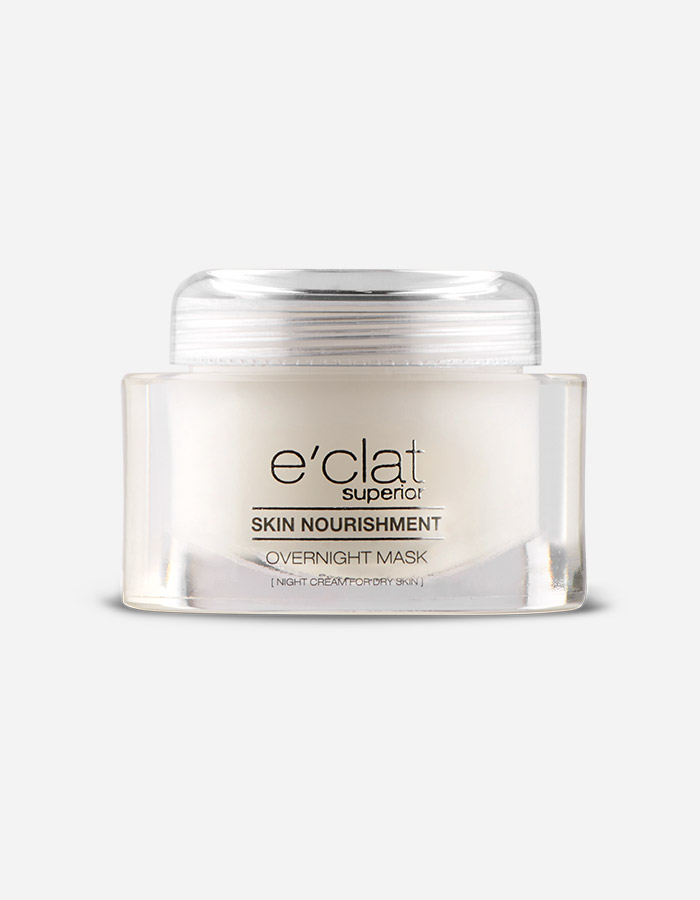 e'clat Skin Nourishment Overnight Mask [Night Cream for Dry Skin]
₹2,300.00
MRP (INCLUSIVE OF ALL TAX)
50g
Mfg.Jan-2021
e'clat superior skin nourishment over night mask makes skin more supple and healthy with faster repairing system, the skin cope up with daily fights efficiently. It makes the skin refreshing and beautiful on waking up with brighter complexion.
Out of stock
Description
Description
Ingredients:
TensUp, Butyrospermum Parki Butter, Mango Steen Seed Butter, Tocopherol Acetat, Organic Honey, Squalane, Soyabean Oil, Carbapol, Steric Acid, Cetyl Alcohol, Stearyl Alcohol, Glyceryl Monostearate, Tea, Phenoxy Ethnol, EDTA, NK-2, Almond Oil, Aqua.
Directions:
After a good cleansing and toning process.
Pat dry the face and neck.
Take a good amount of night cream using your fingers.
Dab few dots of the cream around the cheeks, forehead, around eyes avoiding lids and neck.
Massage in upward and circular motion around your face and neck.
It is recommended to apply 30 minutes before going to sleep.
Apply daily for good results.