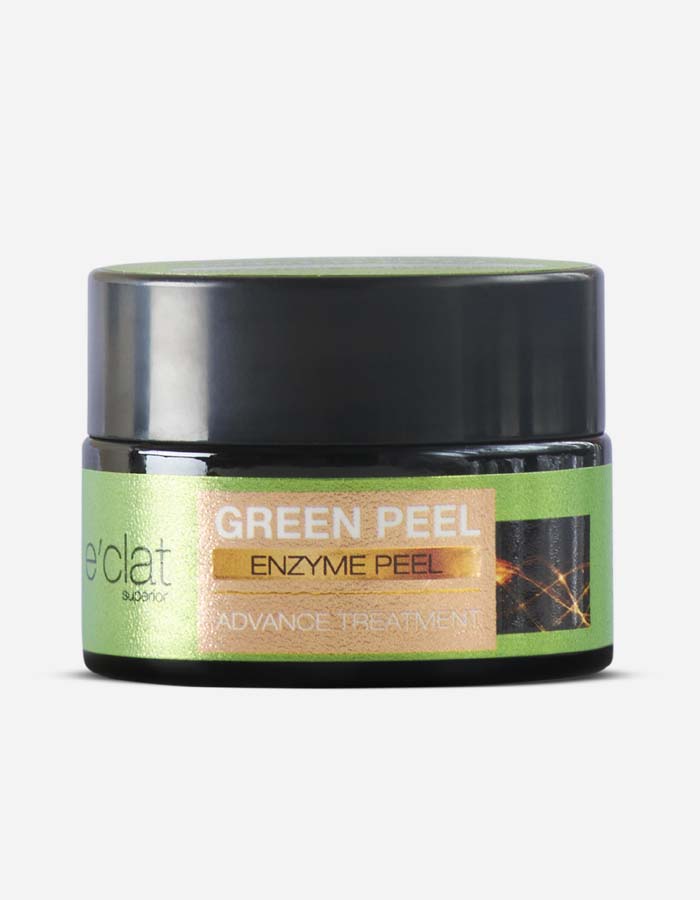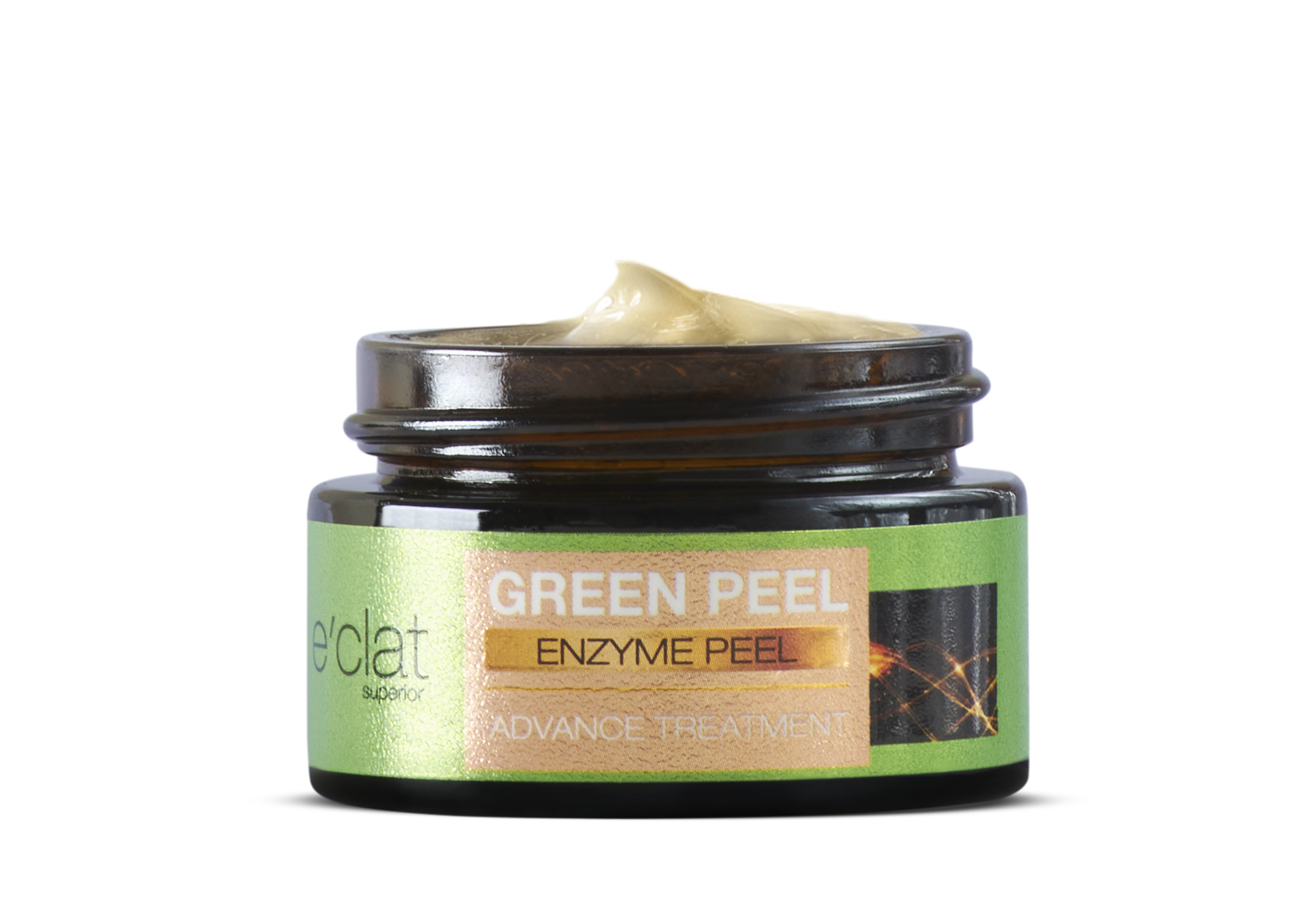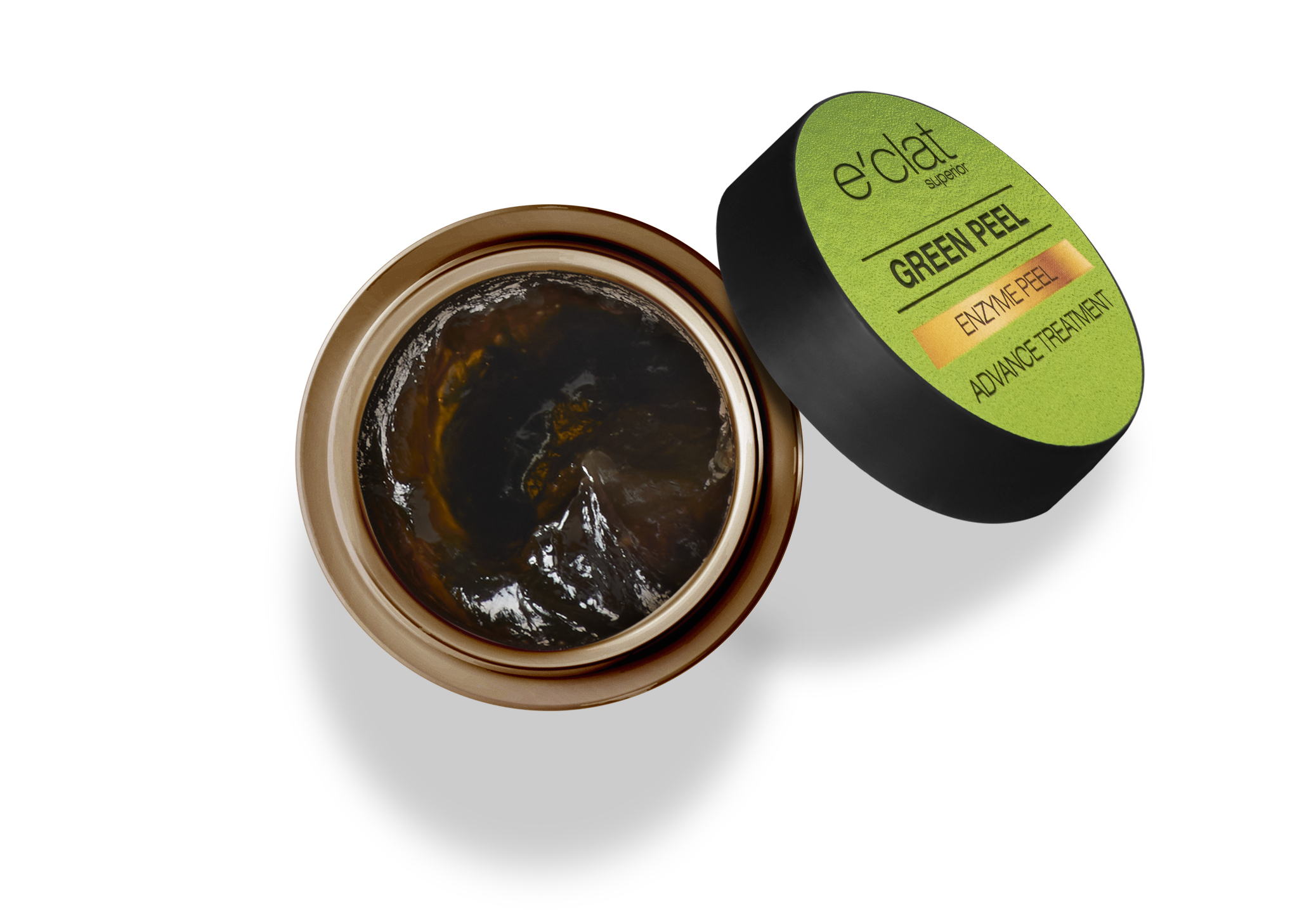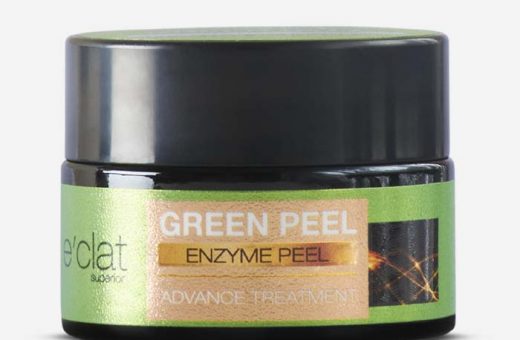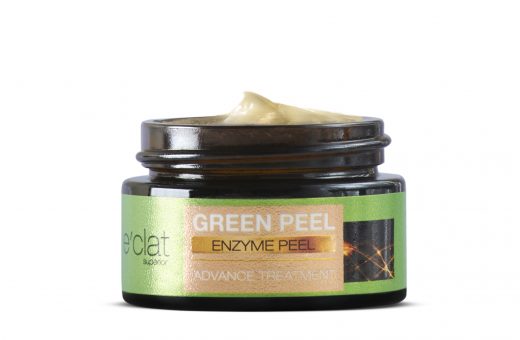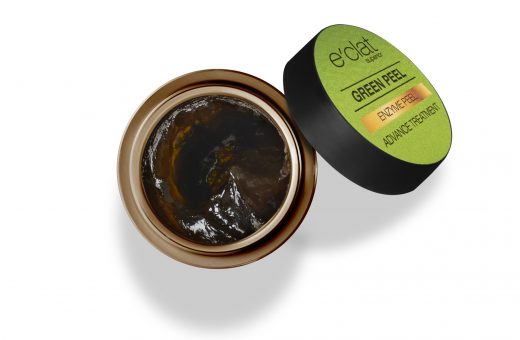 e'clat Green Peel Enzyme Peel Advance Treatment – 15g
₹700.00
MRP (INCLUSIVE OF ALL TAX)
15 gm
Mfg.Feb-2022
BENEFITS:
The Best Emzyme Peel
For the smoothest, most radiant skin, Exfoliation plays vital role in your skin ritual.
Removing top layer of dead skin to reveal the fresh and healthy skin below.
If you are scared of chemical peel or you are with sensitive skin, you can't use physical exfoliating creams.
Enzyme peels are perfect alternative because they can remove dead skin without leaving your face red and irritated.
You glow up with smooth, bright, even skin skintone that makes you more younger and fresher.
e'clat superior green peel is madeup of many fruits enzyme like pumpkin and olives have a thick texture with grainy particles.fruits enzymes are not as strong as the AHA and BHA so they don't irritate the skin.
Description
The Safest Home Peel
Scrubbing is a rough method used to remove dead skin cells from your face. e'clat Green Peel is an alternative to scrub that is very easy and gentle.
How to use e'clat Green Peel efficiently to get a fresh look.
This method of exfoliation helps to remove dead skin cells without making regular visits to your beauty salons.
With proper technique, you can do the peeling in your home itself.
This sounds good, isn't it?