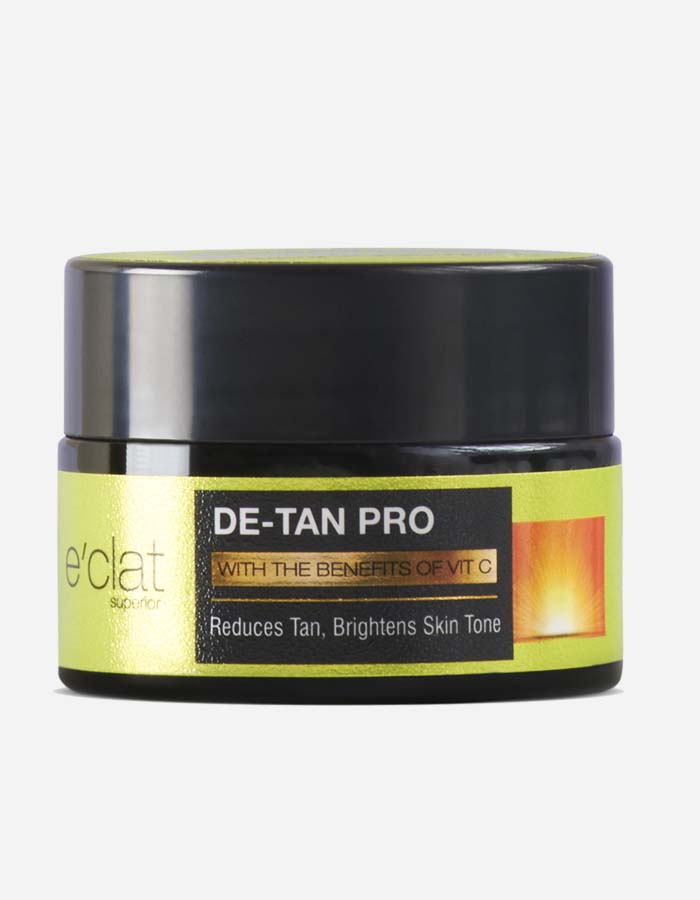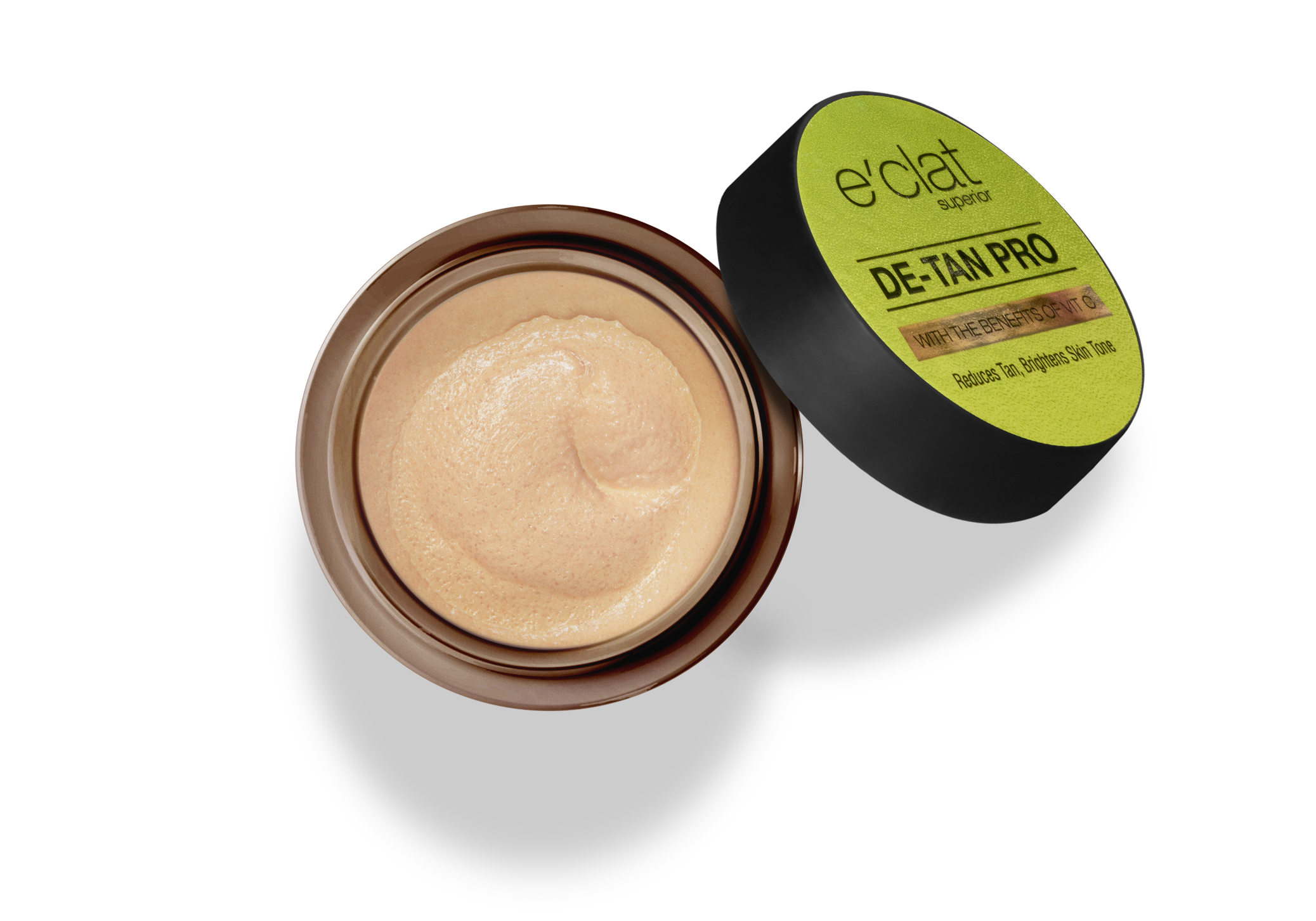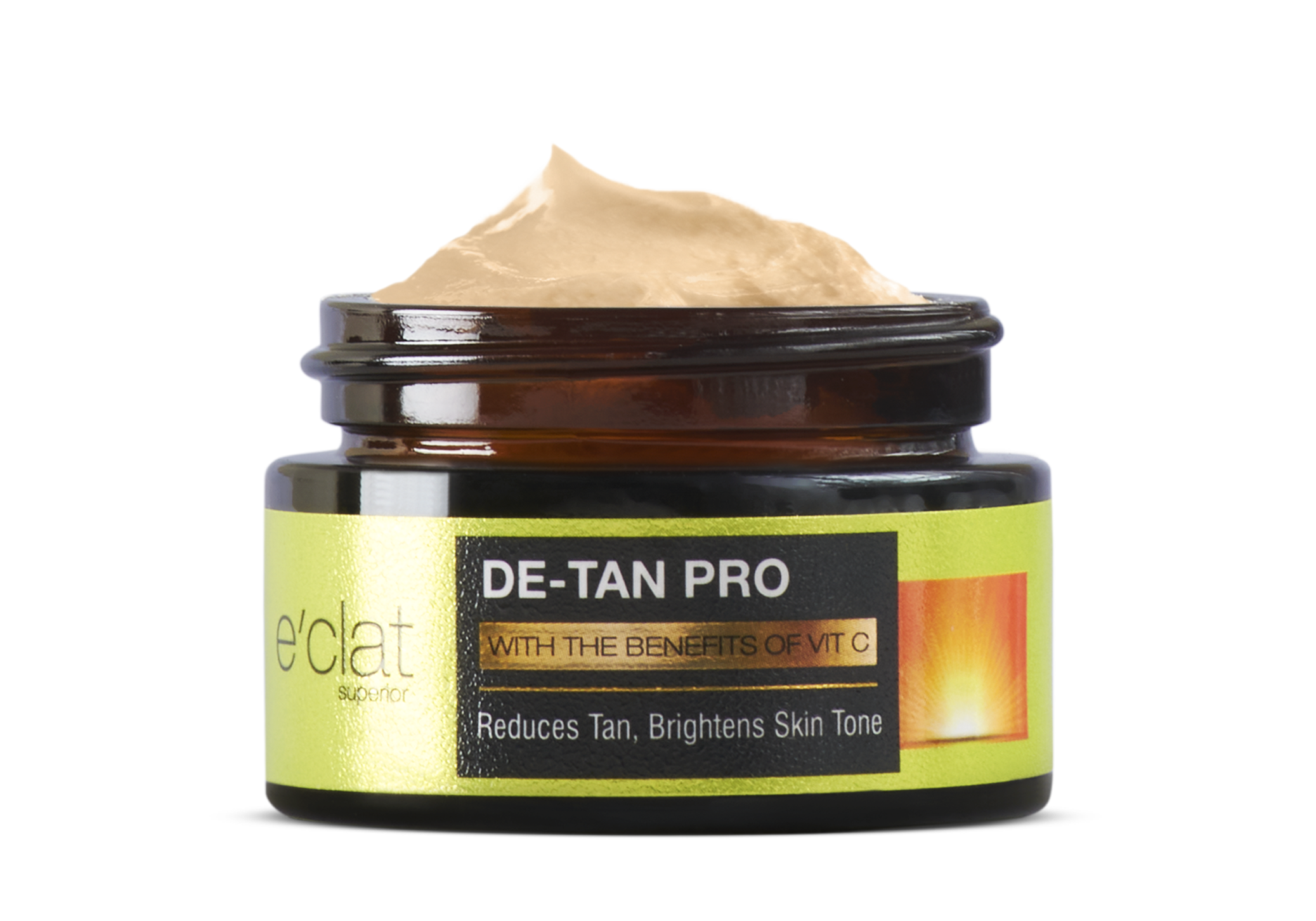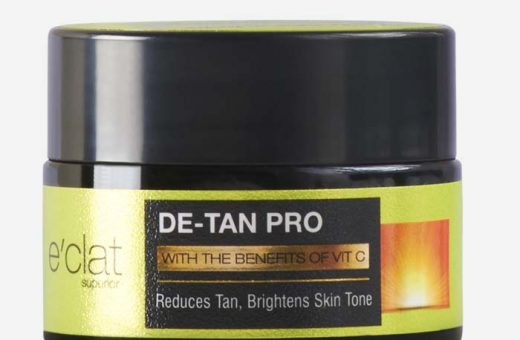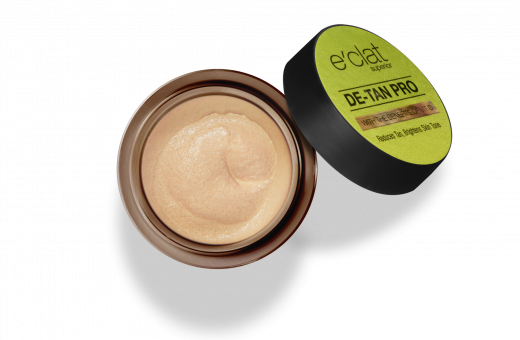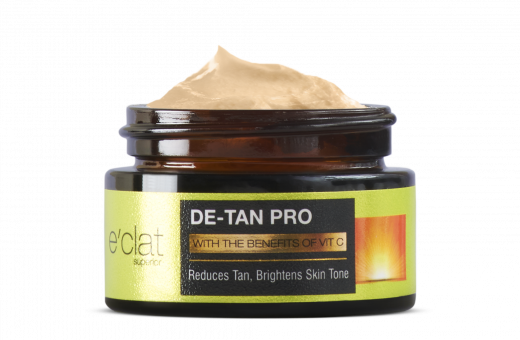 e'clat DE-TAN Pro with benefit of Vitamin C – 15g
₹390.00
MRP (INCLUSIVE OF ALL TAX)
Mfg.Feb-2022
e'clat De-Tan pro removes tan and lightens skin tone.
• Cleanses skin and remove all impurities.
• Brightens complexion and reduces pigmentation
• Helps in nourishing, illuminating of all types of skin
Out of stock
Description
BENEFITS:
e'clat De-Tan pro removes tan and lightens skin tone.
Cleanses skin and remove all impurities.
Brightens complexion and reduces pigmnentation.
Helps in nourishing, illuminating of all types of skin.
INGREDIENTS:
Cetosteatyl Alcohol, Polysorbate-80, Clove Oil, Mint Oil, Methyl Paraben, Propyl Paraben, Titanium Dioxide, Ethyk Ascorbic Acid, Sodium Ascorbyl Phosphate, Citrus Medica Limonum (lemon) Peel Powder, Cellulose (inci Name: Microcrystalline Poder), Aqua
HOW TO USE:
Step 1: Apply a thin layer on tanned skin. Leave it for 6 minutes.
Step 2: Dip fingers in water and massage softly for 3 minutes.
Step 3: Rinse it off completely with lukewarm water.